Welcome to DAS KEHRS.

Welcome to the top of the Petersberg in Erfurt.
Imagine a place where as soon as you enter, it makes you feel like shedding your everyday skin. The team at DAS KEHRS maintains such a place and its ready for you and we have lots of things up our sleeve to make you feel special.
First there is the time-honoured old lady Erfurt. Medieval and full of history but also modern and innovative. She charms visitors with her beauty and mysteries and will have you in joyful anticipation before you even arrive.
Then there´s the Petersberg – a place at the center but also atop the city. It was first populated by Benedictine monks in the 12th century, over the years the mountain has seen many peculiarities. The first letterpress printing machine was used to print Thuringia´s first book inside the Petersberg monastery.
Since the 17th century the Petersberg has been continuously covered with buildings. The most outstanding one is the baroque fortress based on the plans of the French master builder Sebastian de Vauban, the "fortress guru" of his time.
You will start romanticizing and divagate when you walk around the fortress walls.
That´s alright, especially when the everyday skin is already off…
Now we, the family Kehr have taken over the mantle as new-age builders and fortress gurus to revive an old mansion with our heart and soul.
Our hotel is imbedded in 12ha park area and guarded by the well-preserved fortress walls.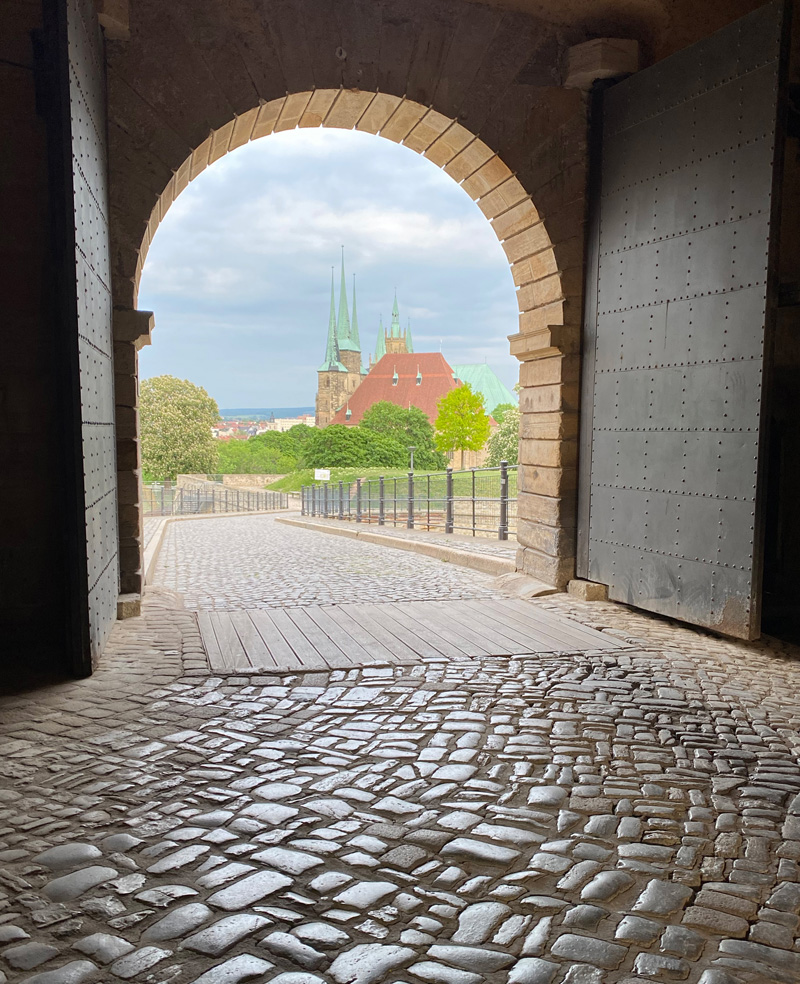 It´s located high above the old town of Erfurt and serves as the perfect gateway to new living worlds. Rich and visible history, deeply rooted in nature and connected to the urbanity of the small university town Erfurt. Nevertheless modern, comfortable and close to the vibrant inner city life – the theatre, the oldtown and last but certainly not least the majestic Domplatz which is the setting for many of the exciting events that take place in Erfurt. At the base of the St. Marien Dom and the St. Severi church the staircase and square function as theatre in summer. There are regular farmers markets where you can indulge in many of Thuringia´s delicacies. As winter approaches and the snow begins to fall, it is transformed into a wonderful Christmas market. And no matter what time of the year you choose to visit us – it´s a great meeting point for locals and their guests.
We invite you to experience all of that and some more and to be our guest at DAS KEHRS,
the magical place with so many different aspects to enjoy high up on the Petersberg.
We are looking forward to see you soon.
Your Family Kehr
Tourism Award Winner 2021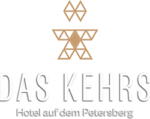 DAS KEHRS - Hotel auf dem Petersberg
Petersberg 18
99084 Erfurt